Georgia Orthopedic Resources specializes in pediatrics. With an expert understanding of the changing needs of growing children, our team has the versatility and skill to treat a broad variety of health conditions and physical needs. Our treatment goal is to achieve lifelong mobility with optimum convenience and comfort.
In our office and through our mobile services, our pediatric orthotic experts help children of all ages with bone, joint, and muscle problems. By combining innovative design with compassionate care, we create the most appropriate and useful braces possible for your child. Throughout your child's growth, we will adjust and manage his or her treatment for the best outcome.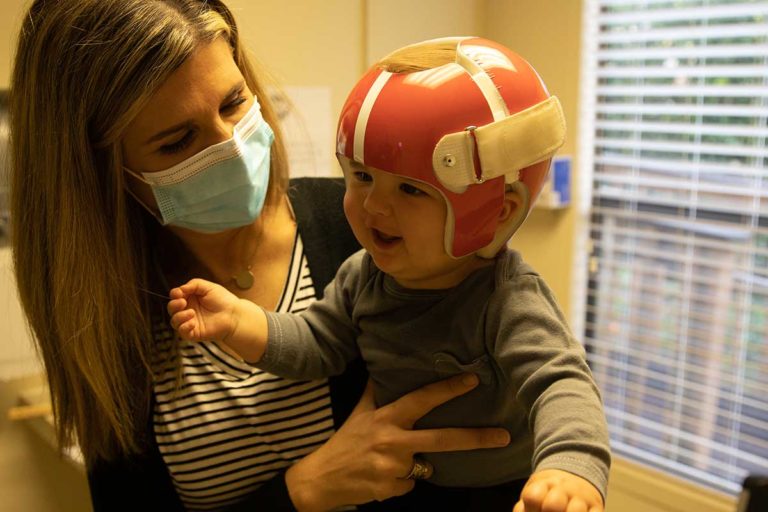 Georgia Orthopedic Resources treats infants who have deformational plagiocephaly (also called flat head syndrome), brachycephaly, or scaphocephaly with the highly successful STARband cranial helmet orthosis. Click here to select unique designs, patterns, and colors for these helmet orthosis.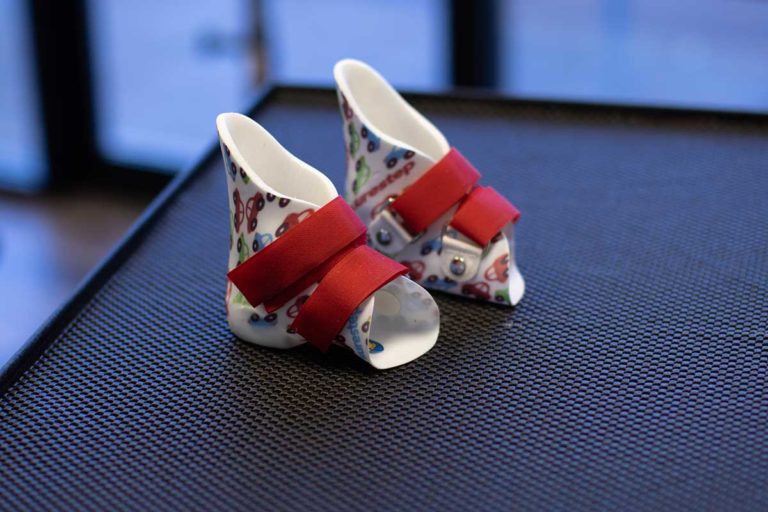 Surestep SMOs, AFOs, KAFOs, and RGOs
Surestep specializes in custom-made pediatric orthotics for the ultimate fit. To learn more about the different types of orthotics, visit our glossary. To select unique designs, patterns, and colors for these products, click here.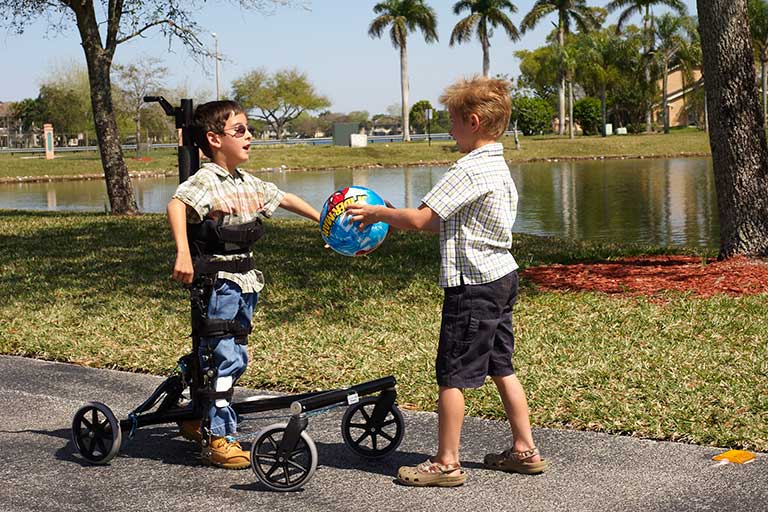 The Therapeutic Ambulatory Orthotic System is custom manufactured to provide correct alignment for the legs and support for the torso. The system can be used with or without mobility assistive devices.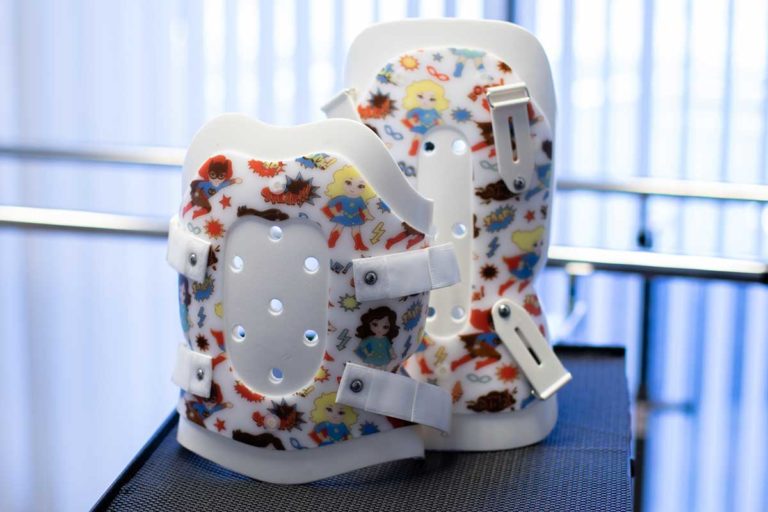 We will help slow or stop the sideways curve of your child's spine with a custom scoliosis brace worn around the torso.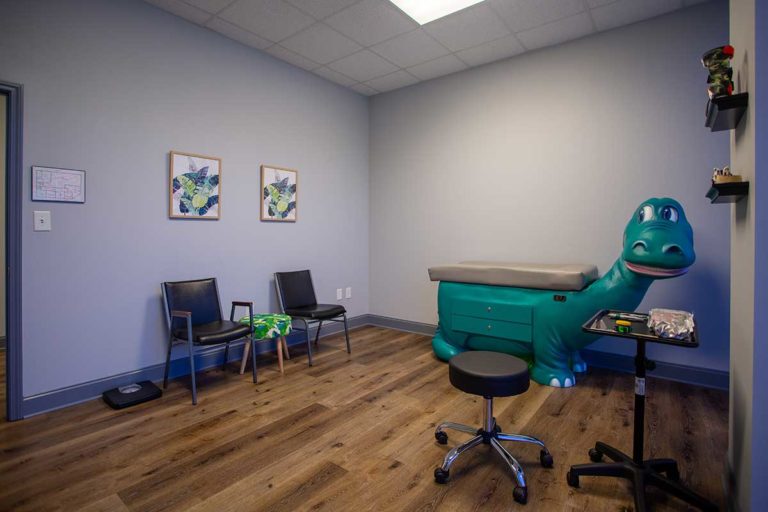 A thoracic-lumbar-sacral orthosis (TLSO ) covers the torso from the armpits to the hips. A trunk support TLSO uses compression and stability to help manage the growth of your child's spine.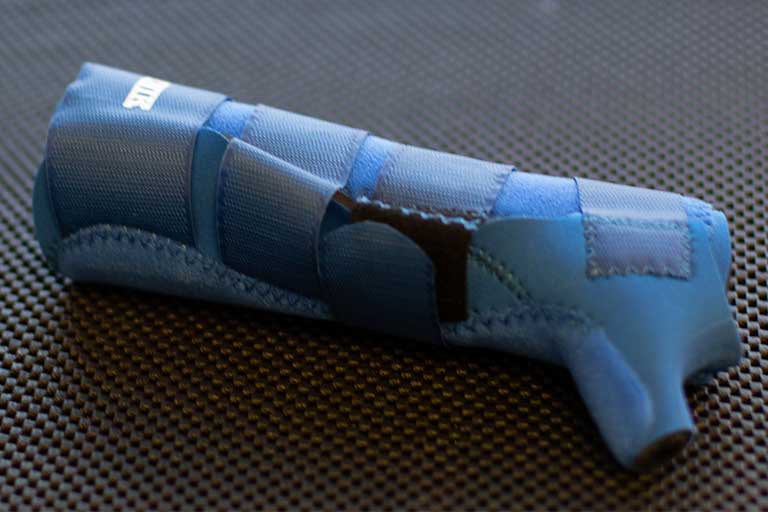 Upper Extremity Orthotics
Custom molded, our upper extremity orthotics stabilize your child's shoulder, arm, elbow, wrist, and/or hand. A pediatric elbow-wrist-hand orthosis extends the elbow and hand simultaneously.
We are determined to provide the best service in Georgia. In addition to appointments at our two locations in Buford and Tifton, we connect with our patients in other convenient ways.
Our mobile van travels throughout the state offering pediatric services.
Schedule a visit with us at an orthopedic clinic near you.
We offer our pediatric services at schools throughout Georgia.
Reach out any time – our practitioners are on call for you.
We have satellite services in Athens, Cumming, Loganville, Savannah, Toccoa, Valdosta, and regional schools in conjunction with physical therapy.